Sell RS Gold for Bank Transfer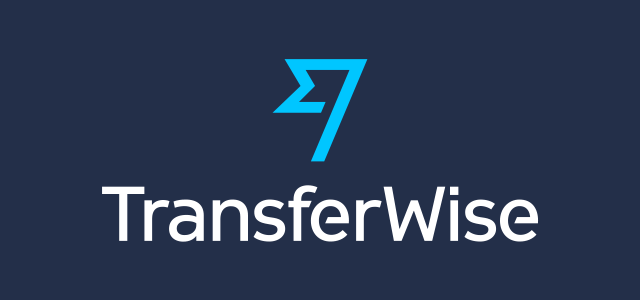 Are you looking to sell Old School RS or RS3 Gold and receive money directly to your bank? Usually bank transfers take up to one week to process, or have very high fees. Sometimes they have both. But with the new online money transfer service, "Transferwise", it's now possible to receive your local currency, into your local bank account, without any fees whatsoever. That means you get a fair exchange rate, and no receiving fees, directly to your bank account.
How Long does it Take to Receive?
It takes on average 1 business day to receive your payout from
Transferwise
, but it depends on the country of your bank. United Kingdom customers can receive money via UKBT instantly to their banks. It's incredibly easy. This is possible because Transferwise uses the domestic bank transfer system, as opposed to the international one. Even though our company is located outside the UK, Transferwise takes our money in one country, and then uses their bank in the United Kingdom, for example, to send it to you.
Supported Countries
Transferwise supports nearly every country out there. The United States, Europe, Australia, Singapore, Hong Kong, Canada, etc. are all fully able to use Transferwise. Imagine selling your RSGP and having money in your bank, ready to spend within 24h. Now imagine the fee being 0.
Let's compare that to Paypal. Imagine R2Pleasent Gold sends you $200 USD.
With Paypal, the fee to receive this payment would be about 5% on a standard account. So the fee would be approximately $10.00 USD. You'd get $190 USD. Then you'd withdraw to your bank account, and that would take about 2-3 business days in the US. If you sell on a Thursday or Friday, chances are that the bank transfer won't be available until the next Monday.
If you think that's bad, Americans actually have it easiest. They do not need to convert currency on Paypal. If you receive $200 USD and are from another country, like the Netherlands for example, then you need to convert your USD to EUR before you withdraw.
So you have $200 USD, minus 5% receiving fee, now you have $190 USD. You exchange it to Euro, and Paypal takes a fee, again! Every time you convert money to another currency on Paypal, they take roughly 3% commission. They don't explicitly tell you they are taking a fee, but you can see it when you compare the exchange rate that Paypal gives you to the exchange rate on a site like www.xe.com.
So now your $190 USD gets converted to Euro. At the time of this article, 1 USD = 0.89 EUR. So Paypal would give you 0.89 / 1.03 = 0.864 Euro per dollar. You end up with 164 Euro. You can now withdraw this to your bank, and wait 2-3 business days (or more) to receive it.
Now imagine you used Transferwise to sell your RSGP…
Let's take the above scenario, but now with Transferwise. If you sold 250M OSRS Gold to our website for $0.80 USD/M, totalling $200 USD, and you were in the Netherlands (or any European country with IBAN banking), you'd receive $200 * 0.89 EUR = 178 EUR. That's it, no extra fees whatsoever. That's a full 14 EUR more than you would have received with Paypal. Literally 8.5% more money!
Even better, Transferwise would have the money in your bank account within 1 business day. Much faster than Paypal. It's frustrating to see our customers use Paypal when we can offer them Transferwise, and give them such a better deal. Don't make this mistake! Sell your Runescape Gold for Transferwise and you'll never want to go back!
How does it work? Watch
this video
.
No Sign up Required
Receive money into your bank with no need to sign up at Transferwise. However, as we describe below, we suggest creating an account for the ultimate experience.
How to Make Things Even Faster
Now I will show you how to receive the money from Transferwise INSTANTLY. That's right, forget the 1 business day. I will show you how to receive your money immediately. So no fees, no waiting.
What you need to do to receive your bank transfer instantly, is to sign up before selling your gold on Transferwise.
Click this link to sign up
, and you'll be able to send 3 transfers of your own absolutely free. Receiving is always free. Sign up and register your bank with Transferwise, and then the payments will be made available to you right when we send them. This is truly the future of money transfer.
Buy RS Gold with Transferwise too!
You can also use Transferwise to buy gold from us. Unlike payment methods like Paypal and Credit Card, Transferwise payments are not subject to any G2A verification, nor do they have any extra fees. Just pay and play baby!
Once again, it's highly advisable that you
sign up through this link
, since that will make your first 3 transfers absolutely free. After that, it's only about $1 to send. Stop using old systems like Paypal which are designed to take as much of your money as possible. Start using a system like Transferwise, which is a highly respected and loved company, utilizing the latest advancements in FinTECH to provide the best money transfer service in the world.
Supported Currencies
It would be impossible to list every country that is supported through Transferwise, so I will just list a few that are popular on our website:
1. United States
2. Europe (Netherlands, Belgium, Denmark, Norway, Sweden, Germany, Poland etc.)
3. United Kingdom (Instant Bank Transfer with UKBT)
4. Australia (Very fast transfers in AUD)
5. New Zealand
6. Canada (Although
Interac e-Transfer
is a better choice for Canadians)
7. Singapore
8. Eastern Europe (Latvia, Lithuania, Estonia)
9. More -
Click here
Get Paid Full Price for your RS Gold
Sell your RS Gold on
R2Pleasent.com
with Transferwise and be sure that you'll get full price for your gold. Stop wasting money. Come check us out today and ask for Transferwise payment!
Written by R2Pleasent